Discover the best outdoor porcelain tiles for stunning spaces. Our favourites deliver durability as well as good looks.
Porcelain tiles are a beautiful choice for outdoor areas, but you need to choose a tile that lasts as well as a style you love.
While our team of experts are happy to make recommendations based on your preferences, these are three collections we have earmarked as our favourites this year:
#1 English Stone
This stylish porcelain outdoor tile is inspired by English limestone. The charm comes from the irregular edges, which give the impression of centuries-old paving. These tiles come in gorgeous colours, including ivory and the ever-popular greige. They will bring a touch of class to your outdoor space, and you can choose between 10mm thick outdoor sizes or a sturdier 20mm paver for heavily trafficked areas.
We love: the beautiful worn and organic feel of English Stone tiles.
View the English Stone collection.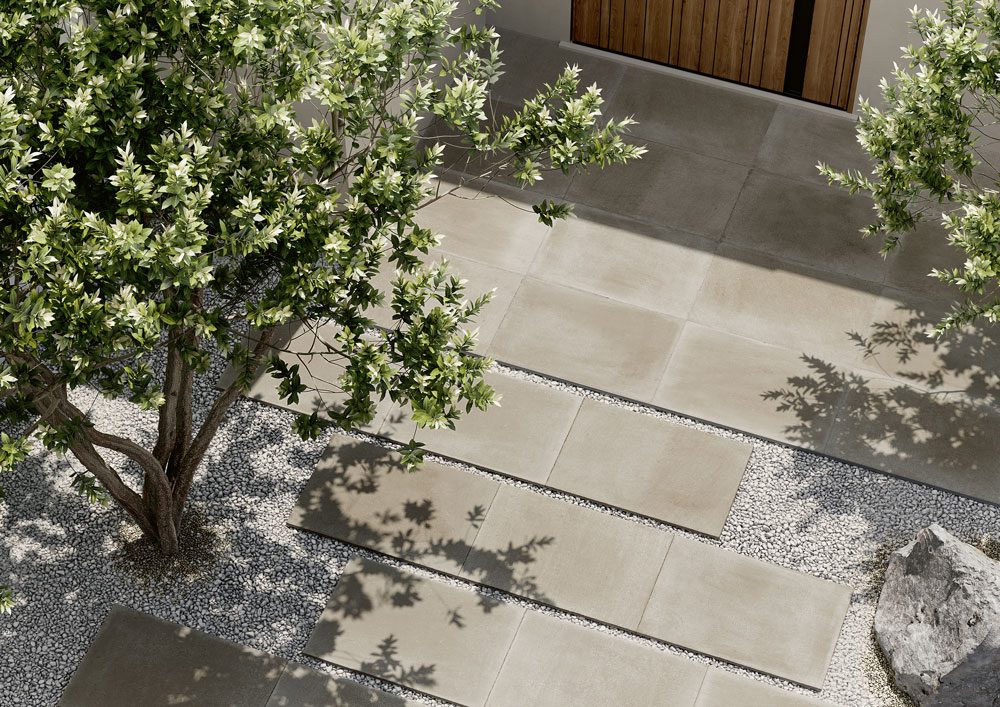 #2 Sensi
Designed by the Italian architect and designer Matteo Thun and made in Italy, Sensi tiles are a stunning option for your outdoor area. Created from 60% recycled material, these tactile tiles are all about the synthesis of innovation and sustainability. The 100% sustainable production process of Sensi tiles means you can feel good about your choice. Spruce up your home's exterior with 6mm and 10mm porcelain tiles as well as a 20mm paver format.
We love: the harmonious nature-inspired colour palette in the Sensi range.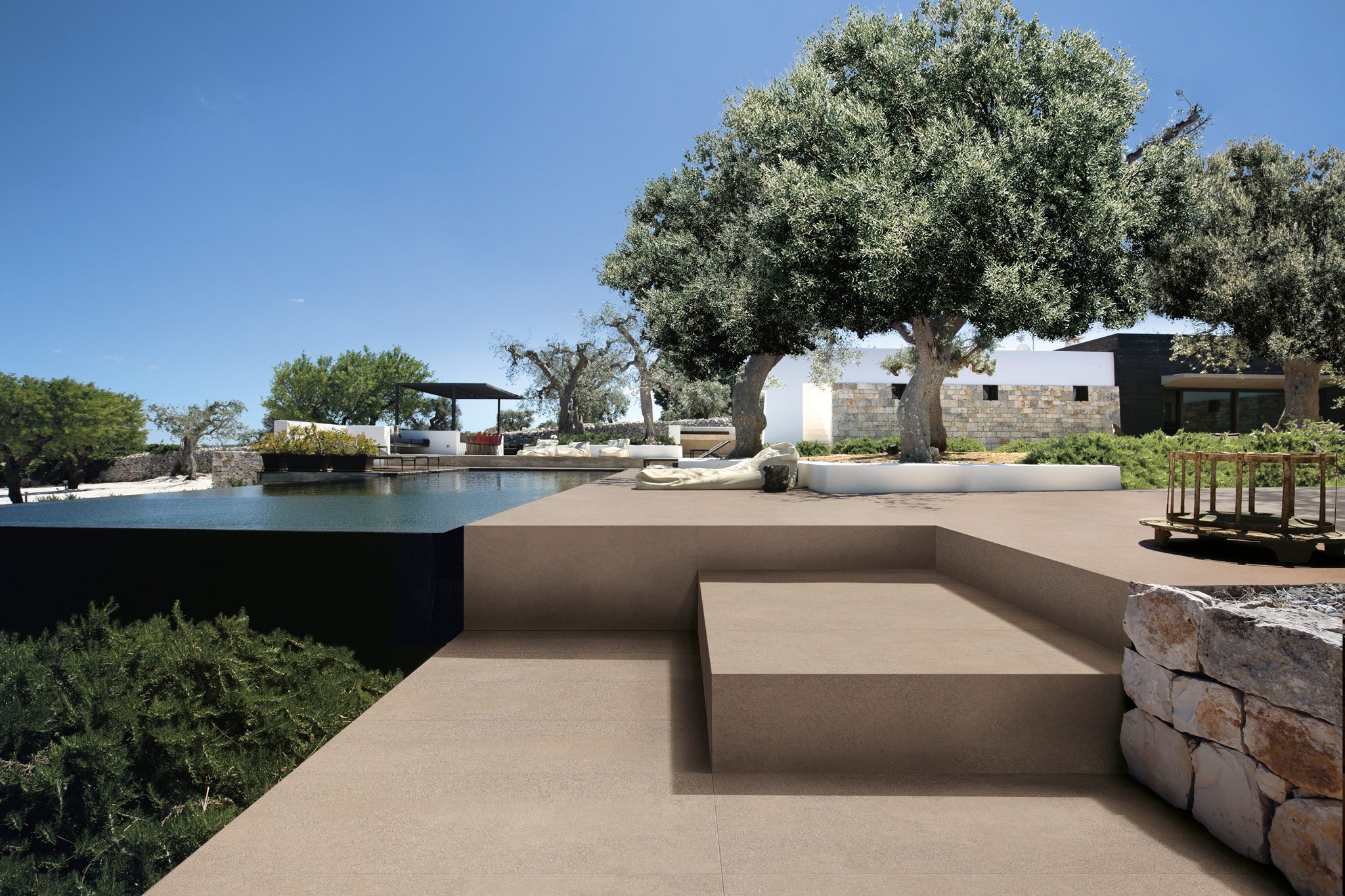 #3 Terra Crea
When it comes to the best outdoor porcelain tiles, our third choice is the versatile Terra Crea collection. Choose your size, colour and texture, and select from standard or raw and irregular edges. These tiles are really something special and you will appreciate how well tones like 'calce' and 'pomice' blend with your outdoor area. 
We love: The clay-like finish and earthy colour tones.
View the Terra Crea collection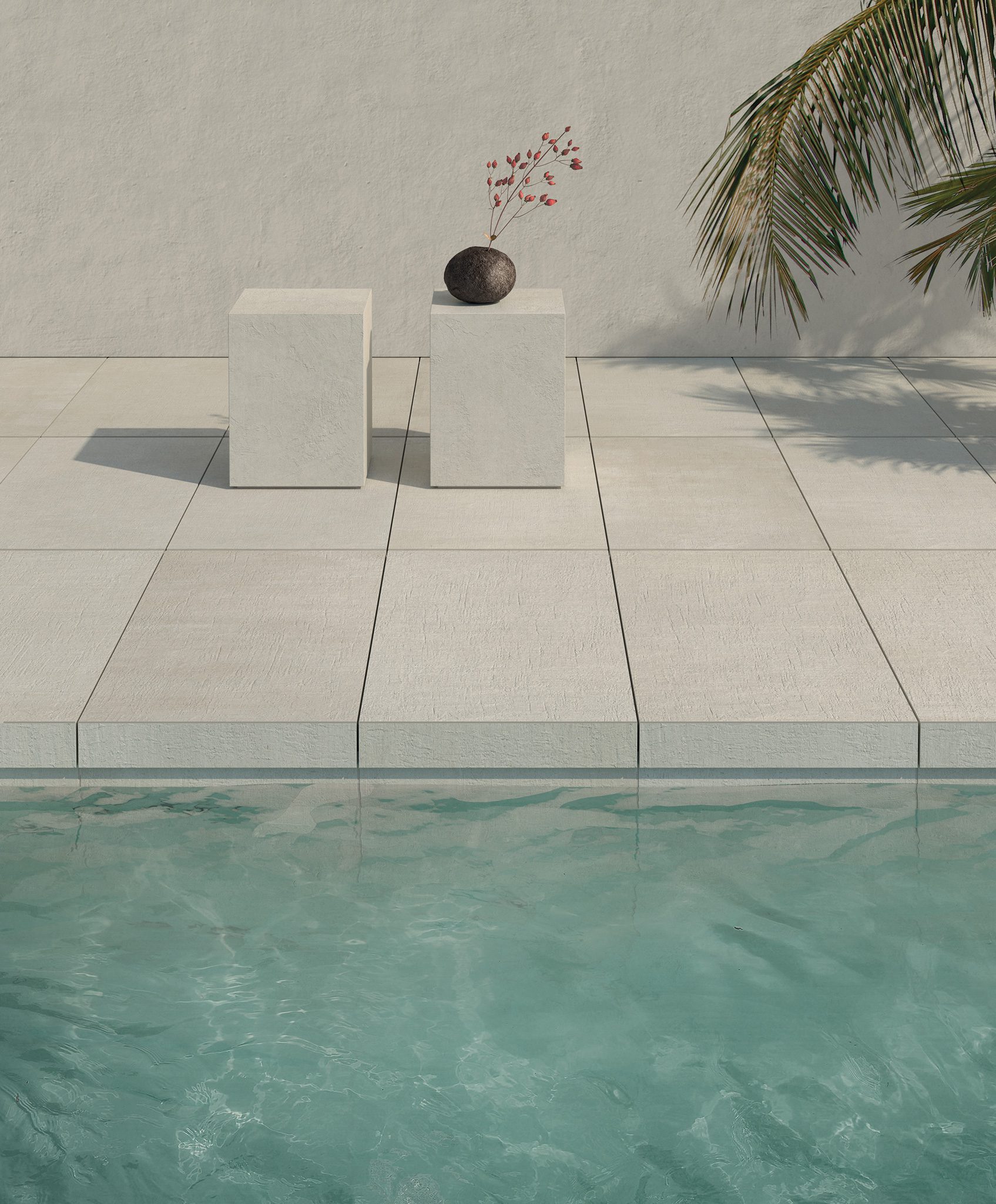 Find the best outdoor porcelain tiles at Di Lorenzo
Choosing tiles isn't easy, especially for outdoor areas. If you want to make sure you're selecting a product that is fit for purpose but still matches the look and feel you want, your best option is to drop by our showroom so you can get up close and personal with the best outdoor porcelain tiles you will find in Sydney.
Bring your measurements with you when you come. One of our experienced designers will be happy to recommend not only the ideal size of tile to suit the area, but also discuss alternative patterns that will elevate the beauty of your outdoor space.
Find your nearest Di Lorenzo showroom location by visiting our website.