What you need to consider when choosing floor tiles
We are very spoilt for choice when it comes to floor tiles! With so many options to choose from, we thought we would share with you our best-selling tiles, as well as give you some advice on what to consider when choosing a floor tile for you home
Shape & Size
Choosing the size of the tile is an important decision. Larger format tiles are readily available, and using these will have some great benefits. Not only do they look great, using these will ensure you have less grout joints to clean – a definite bonus! In a large open plan area, a large tile will draw your attention to the tile slab and design of the tile. You will see more tile than joints, which will enhance the look of you floor.
Shape is also an important consideration. The most popular trend is to use a rectangular shape in sizes 400×800, 600×1200 or even up to 1200×2400 if your room size permits! If you prefer a square shape, then look no further than an 800×800 or 1200×1200 size.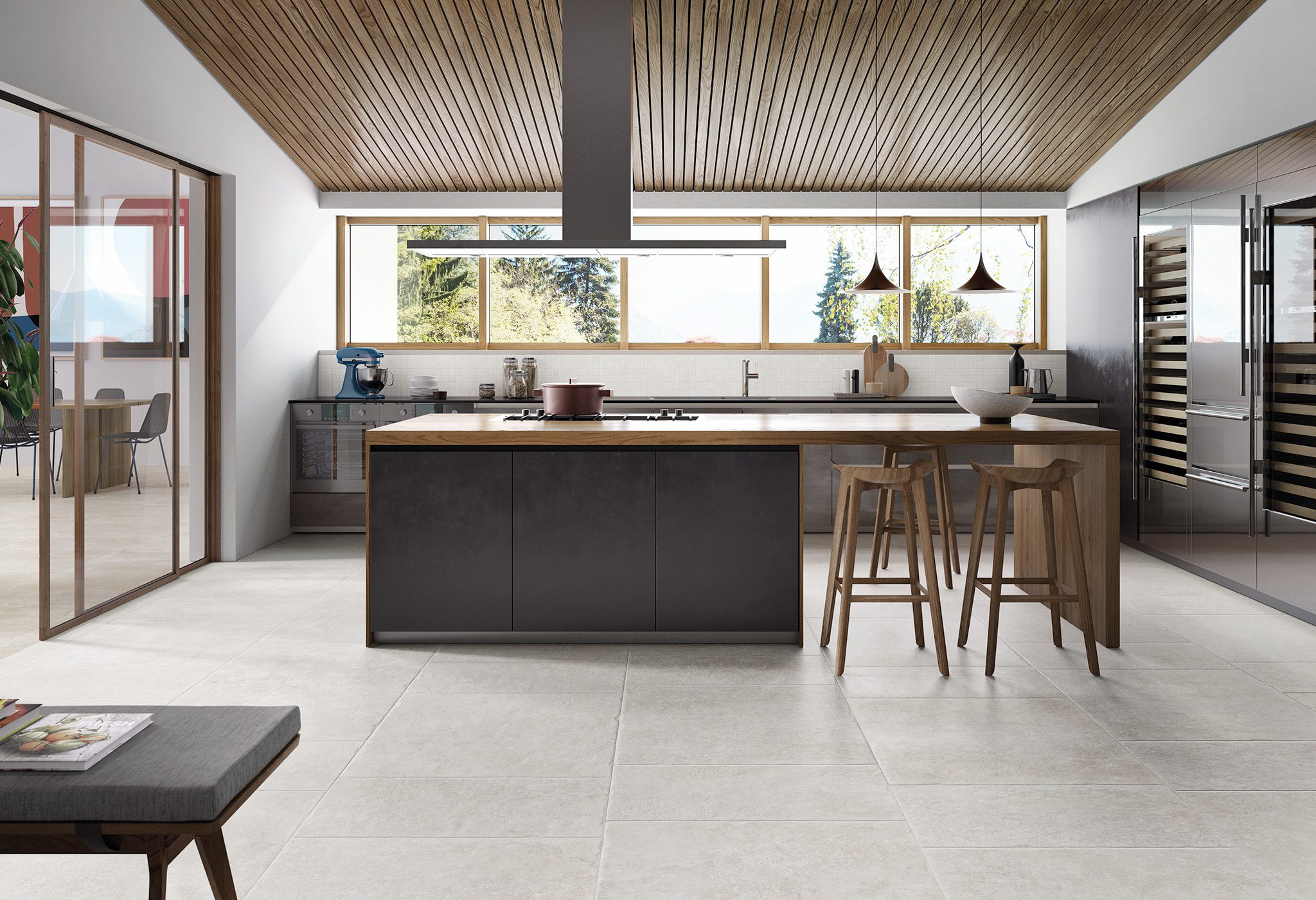 Our Chateau range was inspired by the natural limestone Pierre de Bourgogne. It is available in a selection of shapes and sizes which can be laid together to create a contemporary French pattern, or it can also be laid in one size for a more modern home. The edges are slightly irregular, and the tile has outstanding technical properties
Colour
When choosing what colour floor tile to select, consider the look and feel of the room. Neutral colours are often used to give the room a sense of space, where as darker colours create a sense of warmth. A good tile collection will have a range of colours to choose from, so if you fall in love with a particular look, you have a choice of colours to select from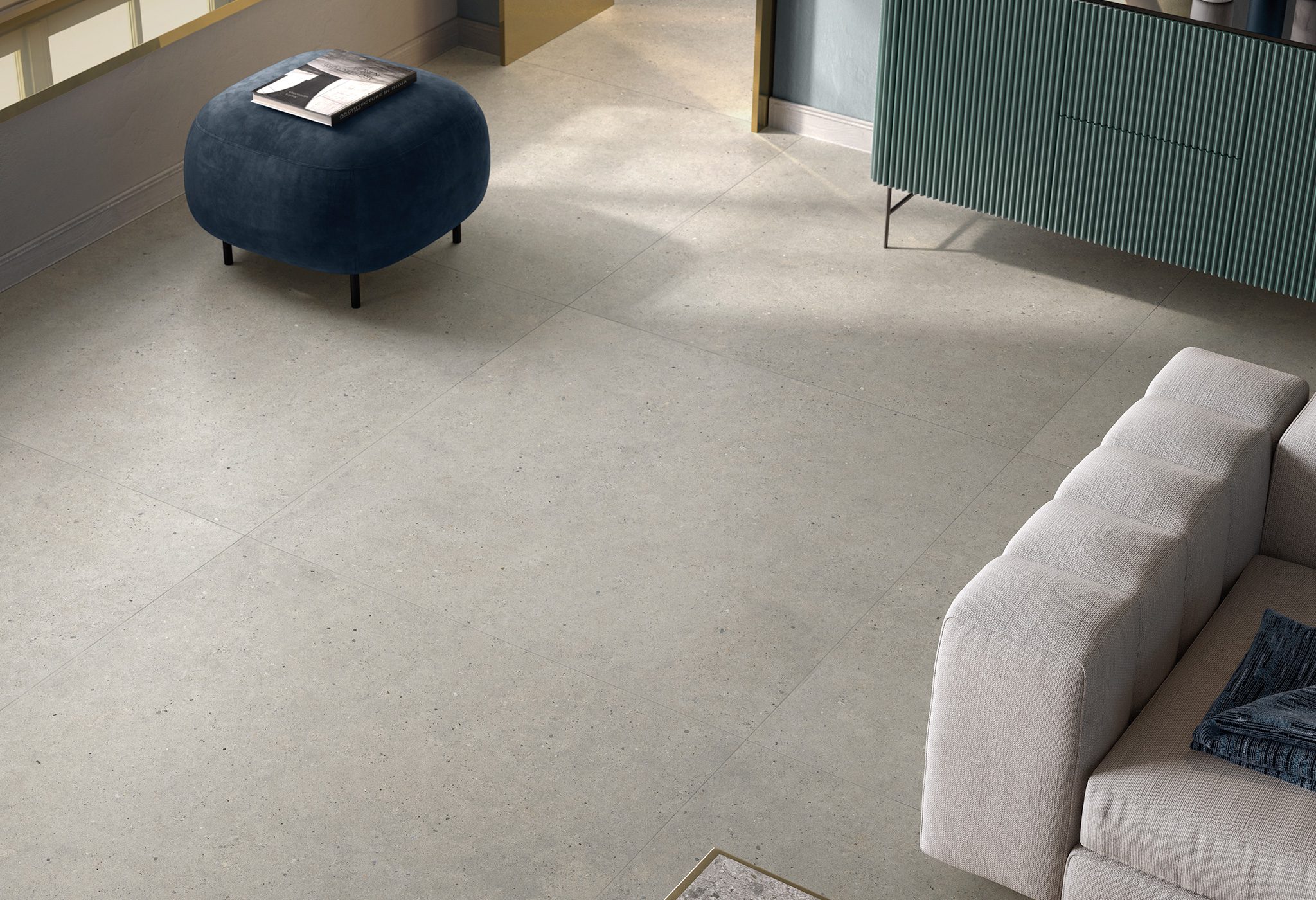 Silver Grain replicates the elegance of natural stone, with its soft finish, and 5 neutral colours.
Indoor / Outdoor Flow
We love connecting your indoor and outdoor areas with one seamless tile! If you are looking to blur the lines between your indoor and outdoor space, then consider a tile which has both an internal and external finish.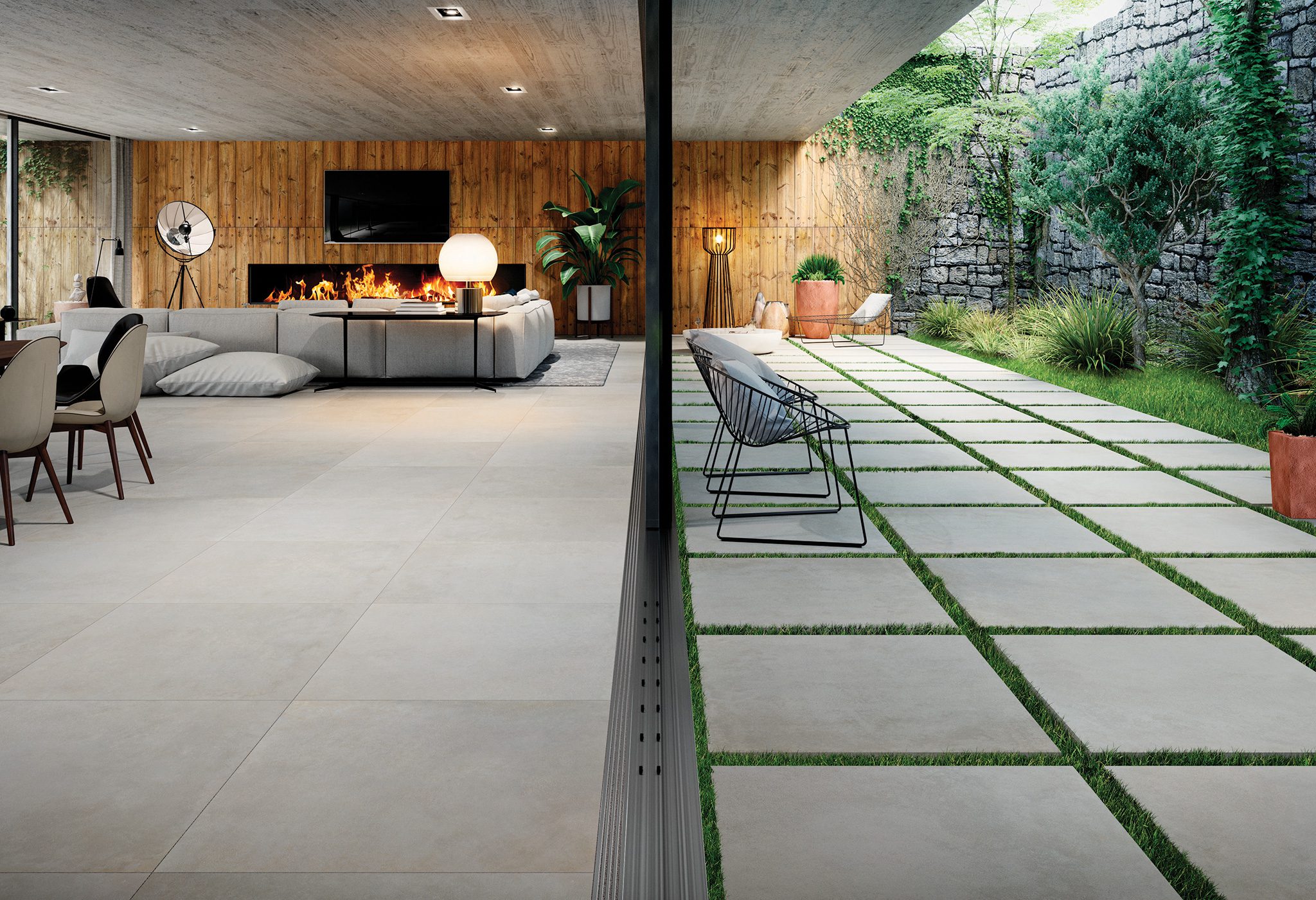 Terre Italiane is an organic collection inspired by the Italian landscape.
Price and Budget
It is important to remember that not all tiles are made the same way, and this does affect the end cost of a tile. If you are looking for a good stone replica tile, then you would want to consider how natural it actually looks. Look at images of the tile to understand the overall appearance. Investing in tiles is a long-term decision, so paying more for a higher quality tile is worth the investment. Not only will your tiles look better, they will last and wear better over time.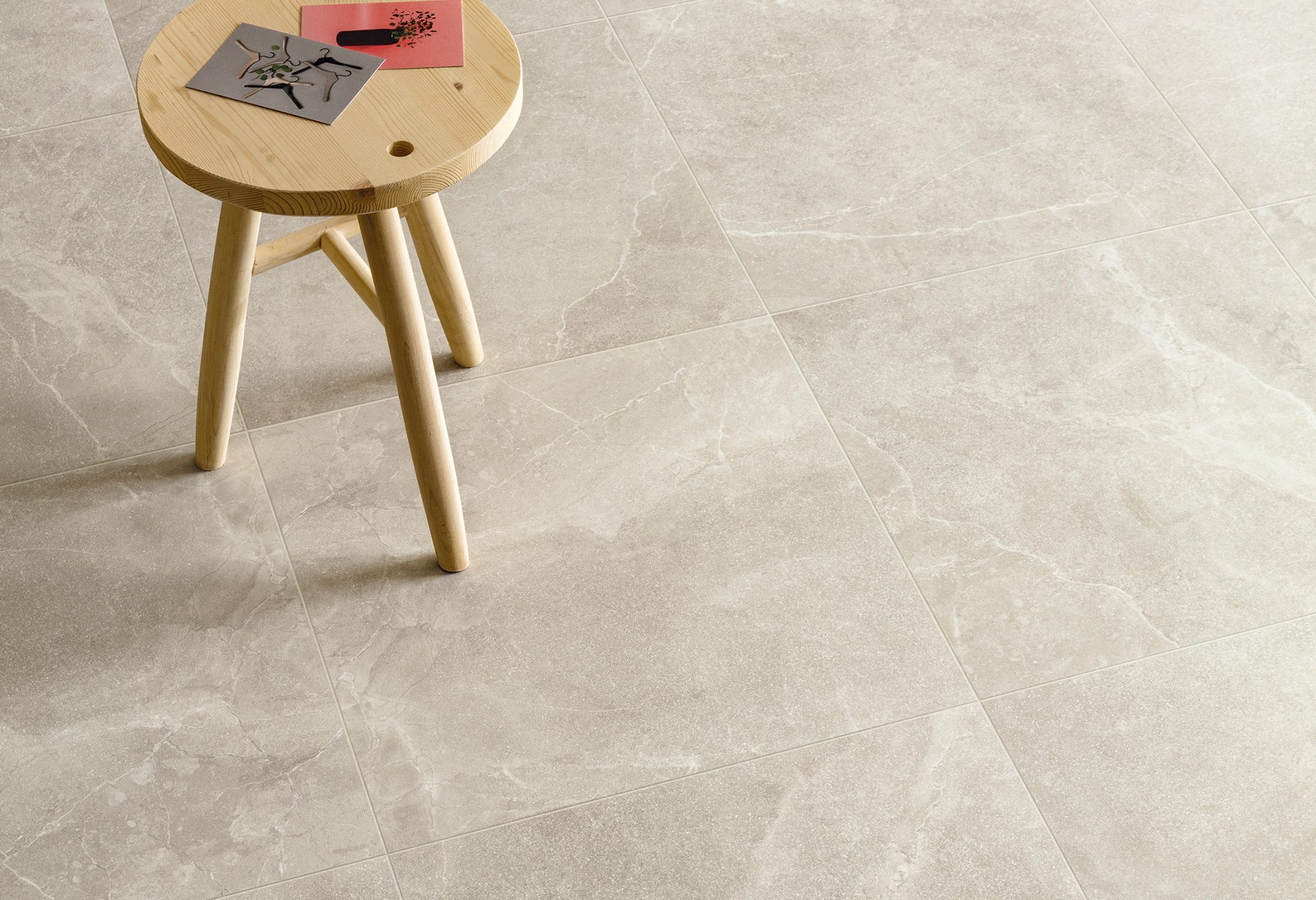 Our Eureka Stone collection is one of our most popular ranges. It captures the beauty of natural stone with detailed realistic veining. The multiple sizes available will allow you to select the right size and colour for your budget
Grout
Don't forget the importance of choosing the right grout colour! For floor tiles we usually recommend a complementary grout colour, as you don't want to emphasise the joint. We also recommend sealing your joints to keep them looking clean and prevent staining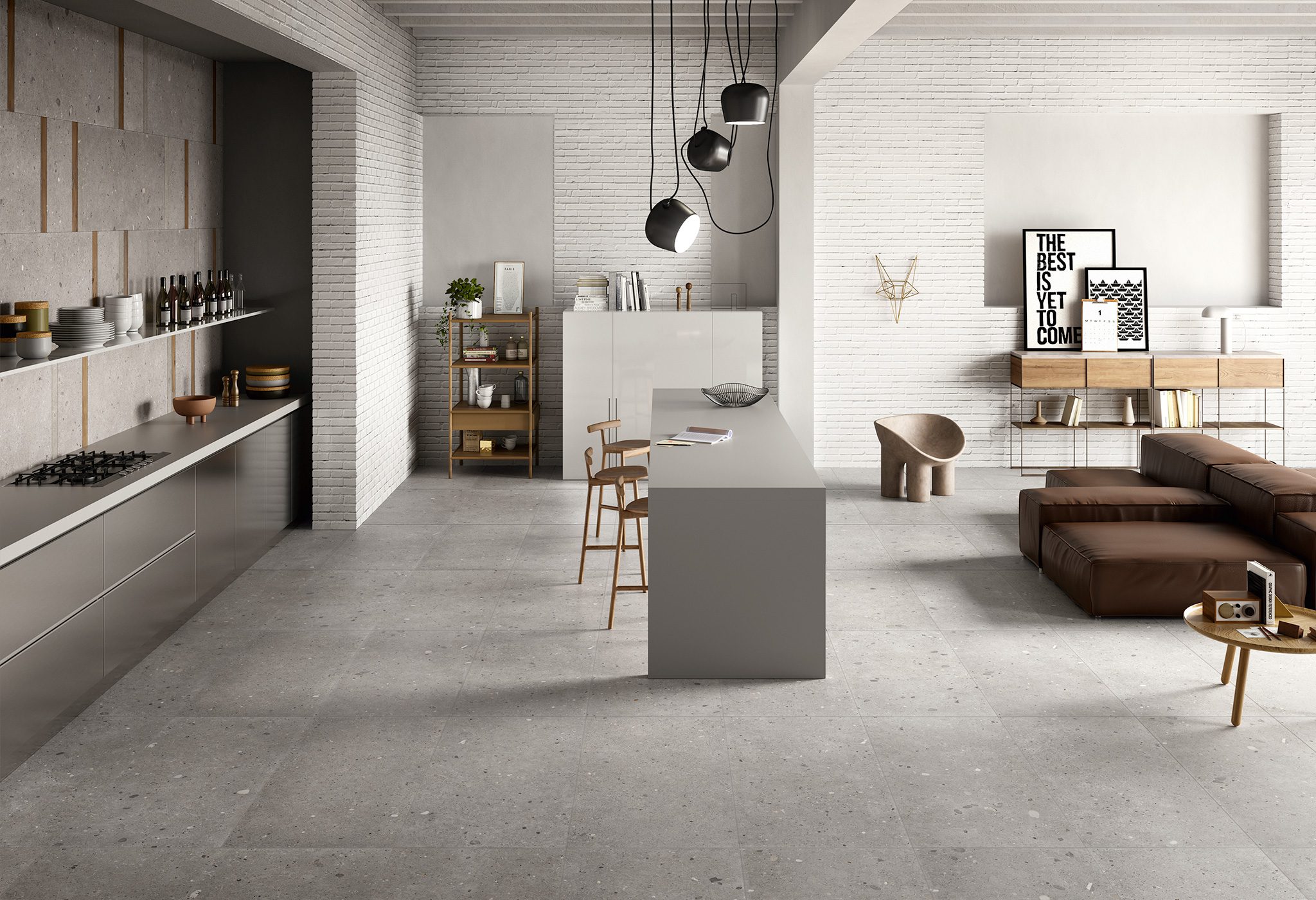 Ego Collection is inspired by an Ancient Mexican stone, which is a blend of a limestone and granite
These collections are just a handful of what we have available! Not only is size, finish and colour important, but a good quality tile will ensure your floors will look fabulous for longer. Tiles which are made with only the best material, will survive the everyday wear and tear. Our products are made using the best raw materials, the best glazes and the finest technology, so keep this in mind when making an investment in tiles.